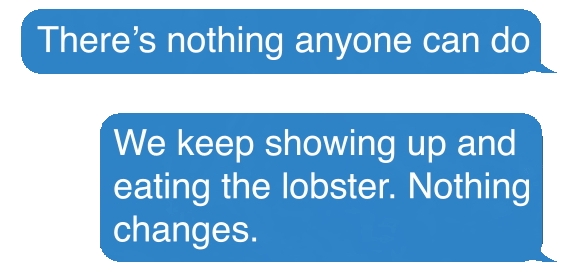 A performance that traces the origins of the name Jessica to Shakespeare's
The Merchant of Venice
, and then goes on to compare the story of the original Jessica to Baby in
Dirty Dancing
. In both stories, a young Jewish woman runs off with a dumb, but handsome goy. Dad's angry.
In 2007, Jessica Manafort released her first feature length film, a teen drama called
Remember the Daze
. In 2018, Paul Manafort was indicted on charges including lying to the federal government and financial crimes. This video reimagines
Remember the Daze
as a film about money laundering.
A video that addresses Wonder Woman's relationship to her dad, Zeus.
Wonder Woman (764)
borrows imagery and language from Emily Dickinson's poem
764
(My life had stood a loaded gun), in order to think about what it means to be a weapon.
A performance lecture that explains the genetics and social implications of red hair. Jessica Chastain is compared to two other female avatars: 4chan's Vivian James and Pierre Huyghe's AnnLee.
An experimental art school. An exercise in reparative pedagogy for the paranoid university. The first session was held in Los Angeles over the summer of 2018.