---
2021 - present, video, performance, sound
Private Client Services documents a performance in which I attempt to launder money through the acquisition of an artwork.

The birth of conceptual art in the late 1960s coincides with the end of the gold standard in 1971. Money and art were no longer linked to objects with intrinsic value; they became dematerialized social constructs that exist in perpetual transformation.

---
2021, single-channel video
In 2018, Jessica Manafort (Paul Manafort's oldest daughter) released her second feature-length film, a neo noir thriller called Rosy.

Around the time that Jessica Manafort was working on Rosy, her husband, Jeffrey Yohai, was involved in a series of real estate scams around Los Angeles, for which he is currently serving time. 1550 Blue Jay Way tells the story of those crimes and their aftermath.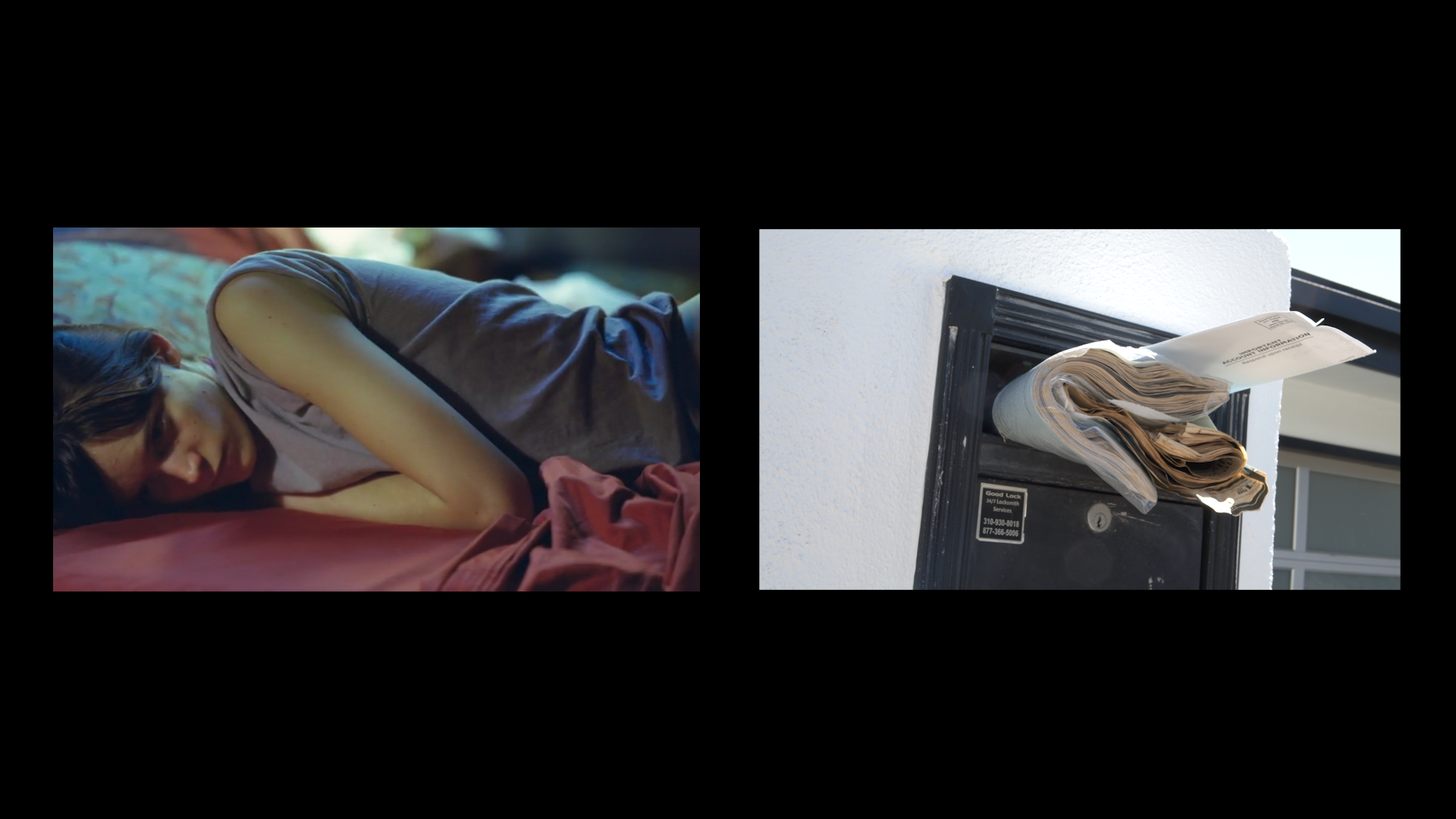 ---
2018, single-channel video
Jessica Manafort is a video about the relationship between Jessica Manafort, a filmmaker, and her father, Paul Manafort, political operative.

In 2007, Jessica Manafort wrote and directed her first feature-length film, a teen drama called "Remember the Daze." Paul Manafort invested millions in its production. Using footage from the original film, "Remember the Daze" is reimagined as a film about money laundering.